Martez the Author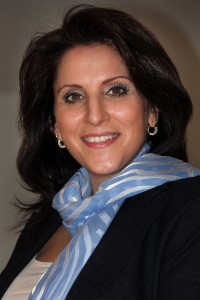 Martez Schembri is a registered massage therapist, craniosacral therapist, somato-emotional release therapist, educator, compassion fatigue specialist, lecturer, and author.
She is the owner of Hands On Healthcare, established in 1993 in Whitby, Ontario, Canada. She has continued to develop her very own personal style of balancing spirit, body, and mind through integrative craniosacral therapy that evolved as a result of her healing journey from a head-on automobile collision twenty-five years ago.
Martez provides a unique approach to balancing the spirit, body, mind and emotions for trauma, stress, pain management and self-care. She believes in an integrative holistic approach to health care in the area of emotional release, shock, trauma, post-traumatic stress disorder, compassion fatigue, and body-oriented stress management.
She enjoys educating and sharing her skills and her Journal M.A.G.I.C. workbook with anyone interested in her experience and knowledge. Martez has taught at Durham College, Centennial College's Massage Therapy Program, and has lectured in the United States and Canada. She has been interviewed on national television and international radio. Her story also has been documented and published in Louise Hay's and Friends—Modern Day Miracles.
Journal M.A.G.I.C.—A Five-Step Process to Create Your Magic is a daily journal workbook designed to assist everyone from caregivers, healthcare practitioners, life coaches, and self-help industries, to individuals looking for a valuable tool. This guided journal was initially designed as a daily self-care tool exclusively for my clients. It is comprised of five chapters: Meditations, Affirmations, Gratitude, Intentions, and Connections, and is intended to track and enhance a person's healing journey.
Each chapter contains a suggested exercise that flows into each subsequent chapter. Your journal entries are like pebbles cast into a still pond, and your written thoughts, ideas, and insights are the waves that create the concentric circles rippling out from the locus point. You are the connection to the pebble, the water, and each ripple. You create a wave of change through your action, ripple after ripple, consciously and unconsciously.
Each chapter creates momentum into the next chapter, thus creating a tidal wave of creativity, insight and effect more far-reaching than you can imagine.
Signed by Martez and shipped anywhere in North America